We are not always satisfied with our chest. But if nature does not always do things as we would like, nothing prevents us to give him a little push. A short guide to know what kind of bra is best suited to our morphology.
Small Breasts (Size A)
If women with very small breasts are often complexed, they have still a great advantage over the other: to have the choice. They can wear almost anything but the most flattering styles are bras with push-up effect, which sometimes work wonders. By lift the breasts and tightening, they give birth to a beautiful neckline which we would never have dreamed existed.
To give volume to his chest, it does not hesitate to choose padded bras. The comfort option is to wear models without underwire, triangle for a more natural effect. Small breasts can afford to wear headbands strapless, which is preferable when one wants to wear a pretty strapless dress.
Medium Breasts (Hats B And C)
Neither too small nor too big: Midsize breasts are also the easiest to value. Again, we are lucky because we can afford to wear just about anything. less effort one has to do to make them look bigger, so no need for unnecessary padding that will do everything but natural.
Another advantage is the push up done more easily its effect on a small chest. It is therefore one of our best allies, as the bra nuts or basket-type, which galbent breasts to perfection and offers a beautiful chest . As for the models without reinforcements, they are allowed only for B. From the bonnets C, the chest is too large for that he be given as much freedom without the risk of having back pain.
Fuller Bust (Size D And E)
Taming a generous chest is not always an easy task. Needless to say that a perfect fit is absolutely essential in this case. So, we put on a chest contour broader and durable. Thick materials and semi-rigid are also preferred. Effective, the fitting bra covers the upper part of the breasts while sculpting them to offer a graceful profile.
Caution: no underwire bras are definitely banned. We also forget the stuffing: with such a volume, it can largely do without. No need to ask questions to get a pretty neckline, since it is already (still) there.
Breasts Very Strong (From F Cup)
Give up the sophisticated and glamorous underwear simply because it was too imposing chest? Out of the question. The grandmother bras are far from the only ones that suit us! Today, many sports bra like Freya and Prima Donna thought women who make a F or G cup
Care is taken to choose a deep cap that matches the shape of the breasts, which will maximize comfort at the same time. Story of a little hide without stifling the minimizer bras are highly recommended. Straps should be thick, like the staples in the back and the separator, which should be snug against the skin. To play sports , better opt for a solid bra that holds them in place.
Mistakes To Avoid When Choosing Her Bra
Rule # 1: Do not wear too small bra: the breasts overflowing, it is far from aesthetic.
Rule # 2: The back band should not go up on the back, otherwise the bra is too tight. And even if you are a superwoman, you still need to breathe.
Rule # 3: Do not use the tightest staples, the risk of creating a not very sexy bulge in the back.
Rule # 4: Adjust both straps symmetrically. Breast higher than the other, it's still not ideal.
Gallery
Comfortable Breathable Sexy Lace Lingerie Padded Half Cup …
Source: www.brasetscn.com
Poison Open Cup Bra by Axami Lingerie
Source: www.eyekandeelingeriecanada.com
Venus Full Figure Super Support Banded Underwire Bra in …
Source: lindasonline.com
Pin by SexyMetallics on Bikinis
Source: www.pinterest.com
Silver Spike Studs Bra
Source: www.cyberstoff.de
Lingerie of the Week: Luxe ZaZa Emanuele Pink Satin Cage …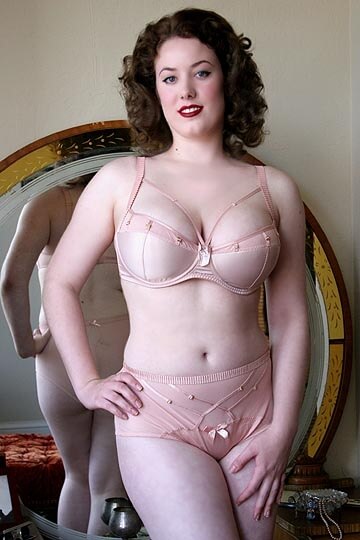 Source: www.thelingerieaddict.com
Braza Liquid Edge II Bra Inserts Style 7550
Source: www.yourbrainserts.com
Padded Wire Free Pure Heavy Weight Silk Bra C CUP 8609 …
Source: www.paradise-silk.com
Drop a bra size without going under the knife with these …
Source: www.dailymail.co.uk
JASMIN III SEMI-PADDED BRA
Source: www.kinga.com.pl
Germany Flag Bikini
Source: deaswimwear.com
How to Choose the Right Bra for Your Outfit – Adore Me
Source: www.adoreme.com
Choose the right bra
Source: www.swegmark.com
How to Choose and Fit a Mastectomy Bra and Breast Form …
Source: www.braqueen.com.au
How To Choose The Right Bra | Fashion
Source: www.newwomanindia.com
Choose the right bra
Source: www.swegmark.com
Fantasie Lois FL2972 Red UW Side Support Bra NWT Large Cup …
Source: www.ebay.com
729 best Bra images on Pinterest
Source: www.pinterest.com
Hot Sexy Girl In Bra
Source: seabreezeclothing.com
DKNY DKNY Super Glam Add 2 Cup Sizes Push Up Bra 458150
Source: www.shopittome.com