Francis Montesinos is not one of my favorite designers, quite the opposite. However, that year after year their more unconditional, which include brothers Bose, come and applaud with joy and excitement, their collections, as well as the great attention the country fashion critic has dedicated him, only comparable to which it has given to Angel Schlesser, think that they deserve a post.
The boom in this year in the collection of Montesinos has been, without doubt, that you have to dress to men with skirt. A skirt that is always long and with volume, whether it is white and oriental for the groom, as if it is florida in a version very of the Polynesia, or as if it is accompanied by an American grey striped, as if a new suit of Knight were, as the designer himself wore it out to say hello at the end of the parade. Skirts that have excited the public in general, and that to me not I've liked nothing. But, as in everything, for tastes the colors are.
It has not been the only thing that I liked, the truth is that none of the designs for men I liked either, and none of the boys and men who I know personally, would be something as well. These four above have seemed especially surprising. And I don't understand the admiration from the press, though apart from a colourful imagination, in a collection that seems very traveled prodigy, aspects that are important when judging the collections of other designers, such as billing, cuts, fabrics, complexity, and things like that.
Obviously, there are people who like it, that is logical and normal, but the criteria when it comes to "approve" or "suspend" a collection should be the same, or similar, for all designers. Does not compensate with the explosion of color. At least for me it is not enough. I think that there are many examples of colorful and collections inspired by exotic places that exceed and give many turns to this. Any of the Jean Paul Gaultier, and several of the of Yves Saint Laurent (designer, not the brand) without going any further. As well as some of those made by Galliano for Christian Dior high seam line. All collections that not only were an explosion of color, also were a masterful example of sewing and tailoring. And design!
Neither touched me, or rather not I've liked, designs for women. For my taste it is vulgar and current, with a point of Baroque that I don't understand, as a set of jeans in the photo above. Yes I've liked, rather, I loved the impressive floral dress in the picture above on the right. But it is the only thing.
Via | Vogue Spain official site | PASARELA Cibeles
Gallery
Cibeles Madrid Fashion Week Spring/Summer 2012 …
Source: us.hellomagazine.com
Cibeles Madrid Fashion Week Spring/Summer 2012 …
Source: www.hellomagazine.com
Fotos de Pasarela
Source: www.vogue.es
Pasarela Cibeles Primavera-Verano 2006
Source: servicios.elcorreo.com
Fashion Week Madrid Primavera
Source: fashionweek.hola.com
Cibeles FW: Sábado 18/09 ( II )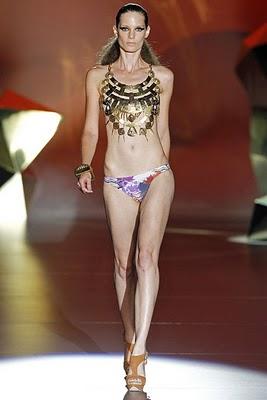 Source: es.paperblog.com
TELVA.com
Source: www.telva.com
Guillermina Baeza – Desfiles
Source: www.telva.com
yodona.com
Source: www.elmundo.es
Luce un auténtico 'look' de pasarela en tu boda
Source: www.hola.com
Andres Sarda en Cibeles Madrid Fashion Week (CMFW …
Source: www.edicionessibila.com
Raquel Sánchez Silva se convierte en estilista para hola.com
Source: fashionweek.hola.com
Pasarela Cibeles Madrid Fashion Week. Tendencia para la …
Source: pasarelacibeles.hola.com
Pasarela Cibeles Madrid Fashion Week. Tendencia para la …
Source: fashionweek.hola.com
Pasarela Cibeles Madrid Fashion Week. Tendencia para la …
Source: fashionweek.hola.com
Pasarela Cibeles Madrid Fashion Week. Tendencia para la …
Source: fashionweek.hola.com
Pasarela Cibeles Madrid Fashion Week. Tendencia para la …
Source: fashionweek.hola.com
Pasarela Cibeles Madrid Fashion Week. Tendencia para la …
Source: fashionweek.hola.com
Francis Montesinos en Cibeles: otoño invierno 2010-2011
Source: www.enfemenino.com
Cibeles Madrid Fashion Week: Francis Montesinos primavera …
Source: fashionweek.hola.com